How brokers and advisors can leverage TikTok, YouTube and other social media channels to reach clients and educate participants.
Video-sharing platforms like TikTok are well-known as the domain of teenage dance routines, preposterous pranks and beauty tutorials, but increasingly these channels are proving valuable as a forum for more serious content, including product reviews and educational material.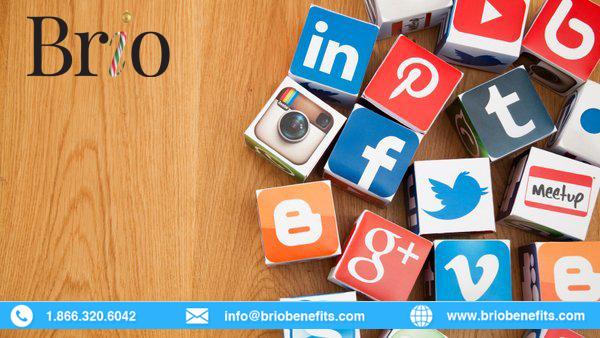 The potential of video and other social media channels as a marketing and educational tool is not lost on the financial services ecosystem. When asked how their marketing strategies have changed in the past year during COVID-19, nearly half of respondents to a recent Vestwell survey of advisors said social media has become more valuable. That matches up well with a growing demand for such content from the financial services industry. A recent survey by Nudge Global found that many people, especially members of Generation Z, are turning to YouTube and TikTok videos to learn how to improve their financial situation.
You May Also Like
Benefits and retirement product news: Hydrogen Health, Luma Financial Technologies, Nelu Diversified SolutionsEd Slott's 10 last-minute tax and retirement tips for 2021Benefits and retirement product roundup: Fidelity, Paylocity, Great American Life Insurance
Informal statistics seem to support the idea that video-sharing platforms are becoming a popular educational tool in the retirement savings space. The #401k hashtag on TikTok had more than 61 million views and the #personalfinance hashtag had more than 5.8 billion views as of early December. If nothing else, the audience is vast. TikTok reported earlier this year that 1 billion users accessed its platform in one month and YouTube reports an astounding 2.3 billion average users per month.
So should benefits advisors brush up on their video skills and start producing TikTok and YouTube content as part of their marketing strategy? Experts say maybe, but it should be strategic and done with the audience in mind. The content presented on these channels is typically fast-moving, visually exciting and usually sprinkled with humor. The videos make use of filters, captions, music and hashtags, tools and techniques that tend to appeal to a younger audience.
Brio Benefits, a full-service employee benefits consulting firm based in New York City, has embraced social media and is exploring the possibilities of video content after some initial skepticism. The firm said it views social media as a unique vessel for creative ways to present information in an industry that sometimes seems dry for a busy, overworked and often underappreciated audience of HR professionals.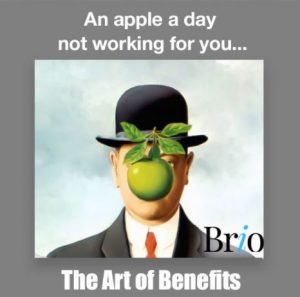 "Offering important news or interesting/informative content through entertaining and creative posts and videos for which social media is the perfect vehicle is now a key part of Brio's marketing strategy," said Neil Ratsutsky, Brio's senior strategy advisor and lead producer. "Creating campaigns like our current 'The Art of Benefits' leverages iconic art pieces with humor, drawing attention to unique aspects of our brand while hopefully creating some smiles in an otherwise long workday."
Ratsutsky said traditional social platforms like Facebook, LinkedIn and Twitter remain its preferred channels as messages can be highly targeted, however it is also posting videos on Instagram and exploring ways to use TikTok in its campaigns.
"Embracing social media has given us the opportunity to understand who our audience is and the type of content they resonate with in real-time," said Ratsutsky. "Direct responses and reactions to our content helps us better understand the audience's feelings towards certain issues, which in turn validates the importance of certain subjects and the need to address them with clients and prospective clients."
Ratsutsky noted social media in general has helped elevate the firm from a group of brokers to a reliable news source.
"Using social media has allowed me to connect with HR leaders, CEOs and CFOs in a closer way than I would ever imagine to be possible," he said.
The right social media platforms can help benefits advisors establish their expertise and credibility with their audience and demonstrate why they're better than competitors, said Ashley Bailey, a digital marketing expert and consultant at Hinge. "The key is to select the platforms their audience often use," she said.
Because benefits advisors typically serve other businesses, LinkedIn will likely top their list of preferred social media channels, said Bailey. She recommended that advisors establish an appropriate social media presence and then create thought leadership content that can be shared on social media with links back to the original article and tags to key people on LinkedIn.
"This will help you drive more traffic to your site, gain access to other people's network, and turn referral traffic into regular website visitors," said Bailey.
Anthony Martin, CEO and founder of speciality insurance brokerage firm Choice Mutual, recommends benefits and brokerage advisors create new, industry-focused accounts on platforms like Instagram, Clubhouse or TikTok rather than building out existing personal profiles.
"The lines are inherently blurred by mixing the two," said Martin. "More importantly, you can't target the same audience or grow your accounts nearly as strategically if you haven't started positioning your account as an educational resource from day one."
Martin also said themed pages and accounts that deploy the same visuals across posts with the same fonts, color schemes, filters, audio clips and graphics can give a profile a cohesive look and feel.
"In terms of which channels to use, it's important to conduct research into where your audience is most active online," said Amber Reed-Johnson, a copywriting assistant with Giraffe Social Media. "Creating educational content means you want to form a connection with your audience and build trust, so you need to speak where you'll be heard. Different platforms will have different benefits. Twitter is great as a fast-paced communication tool to reach your audience. Instagram is highly visual. Facebook has the largest number of users. TikTok is popular with younger audiences with niche interests. The list goes on. Look at data from your past and current customers/clients and decide from there where you'll focus your sights."
Reed-Johnson said for optimal educational content on social media, companies should cite credible sources, create content that will provide value to the audience not just promotional tactics talking about their own services, and research competitors but don't copy them.